British Highlights
5 Day Tour from London to Edinburgh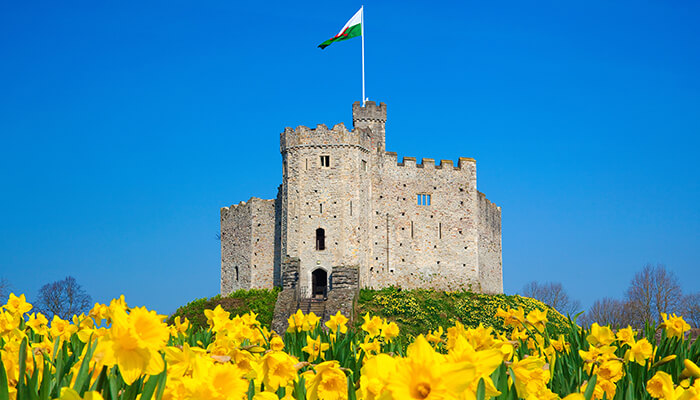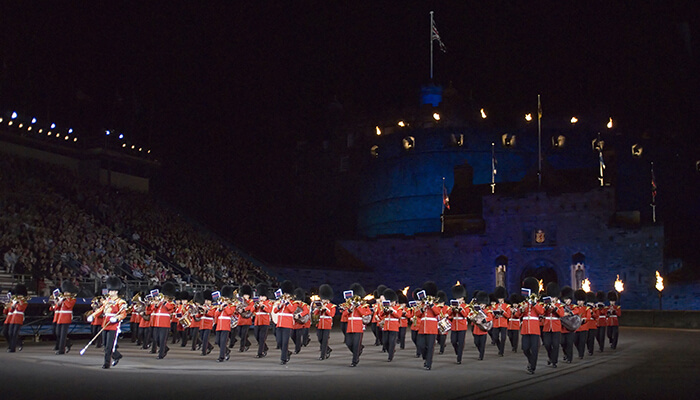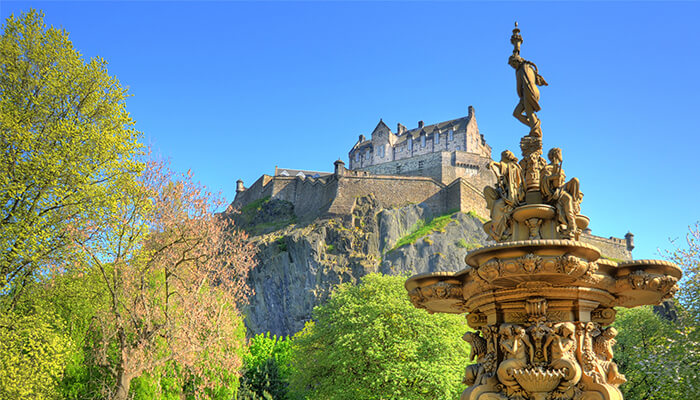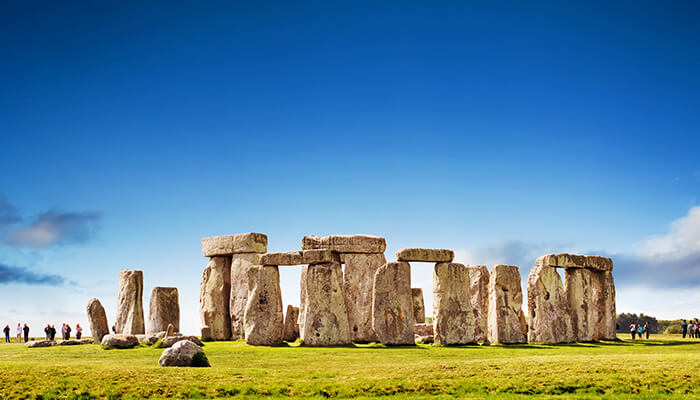 TOUR DETAILS
Your budget-friendly tour of Britain will be the highlight of your travelogues for years to come. You'll set out from London to the Welsh capital of Cardiff. On the way, you'll visit mysterious Stonehenge and stop in the elegant Georgian city of Bath. You'll travel through the lovely Cotswold Hills with their honey-colored limestone villages to Shakespeare's Stratford-upon-Avon. Your tour of Britain's highlights includes a drive into the tranquil Lake District, often considered to be the finest of England's national parks. Then, visit Gretna Green, where the blacksmith used to wed runaway couples before making your way through the history-steeped Lowland Hills to Edinburgh. Visit Edinburgh Castle and see the Scottish Crown Jewels, known as the Honours of Scotland. Departures 0729 and 0819 include a special treat: a performance of the world-renowned Military Tattoo—Scottish pipe bands en masse, performing on the esplanade of Edinburgh Castle. Your value-minded Britain vacation is one to remember for years to come.
Itinerary
Day 1
London, England–Stonehenge–Bath–Cardiff, Wales
Meet your Tour Director and traveling companions and depart at 8 am for a memorable day of sightseeing. First, try to unravel the mystery of prehistoric STONEHENGE; explore the visitor center with its imaginative exhibitions, then take the shuttle to the stone circle and admire the magnificence of the monument up close. Across Salisbury Plain, head for the elegant Georgian city of Bath, famous for its Roman relics. Your overnight destination is the Welsh capital of Cardiff and later, consider an optional Welsh evening with dinner and entertainment.
Day 2
Cardiff–Stratford-Upon-Avon, England–Llangollen, Wales–Chester, England
Today, travel through the lovely Cotswold Hills with its honey-colored limestone villages to Shakespeare's Stratford-upon-Avon, where you will have time to explore the town at your own pace. The afternoon is dedicated to North Wales. Take a stroll in picturesque Llangollen, home of an annual international contest for poets and musicians. Spend the night in Chester, the historic county town on the Dee River. Breakfast Dinner
Day 3
Chester–Lake District–Gretna Green, Scotland–Edinburgh
Drive into the tranquil Lake District, often considered to be the finest of England's national parks and recently awarded UNESCO World Heritage status. Then, visit Gretna Green, where the blacksmith used to wed runaway couples before making your way through the history-steeped Lowland Hills to Edinburgh. A suggestion for this evening: enjoy a traditional Scottish night out with Highland dancers, bagpipers, and, of course, the Ceremony of the Haggis. Breakfast
Day 4
Edinburgh
A full day to enjoy the Scottish capital. Morning sightseeing with a Local Guide introduces you to the 200-year-old "New Town," home to famous scientists, inventors, and novelists. In the "Old Town," visit EDINBURGH CASTLE to admire Scotland's Crown Jewels. Afternoon at leisure. Later, a unique optional experience: board the former Royal Yacht Britannia. Tour five decks and see how the Royal Family and crew of 240 lived and worked on board. Dinner rounds out this optional evening. For departure numbers 0729 through 0819, tickets are included for tonight's performance of the world-renowned MILITARY TATTOO, a vast spectacle of massed Scottish pipe bands that takes place in an arena on the esplanade of Edinburgh Castle. Breakfast
Day 5
Edinburgh–London, England
Travel by EXPRESS TRAIN (standard class) to London, where your holiday ends. Breakfast
MAP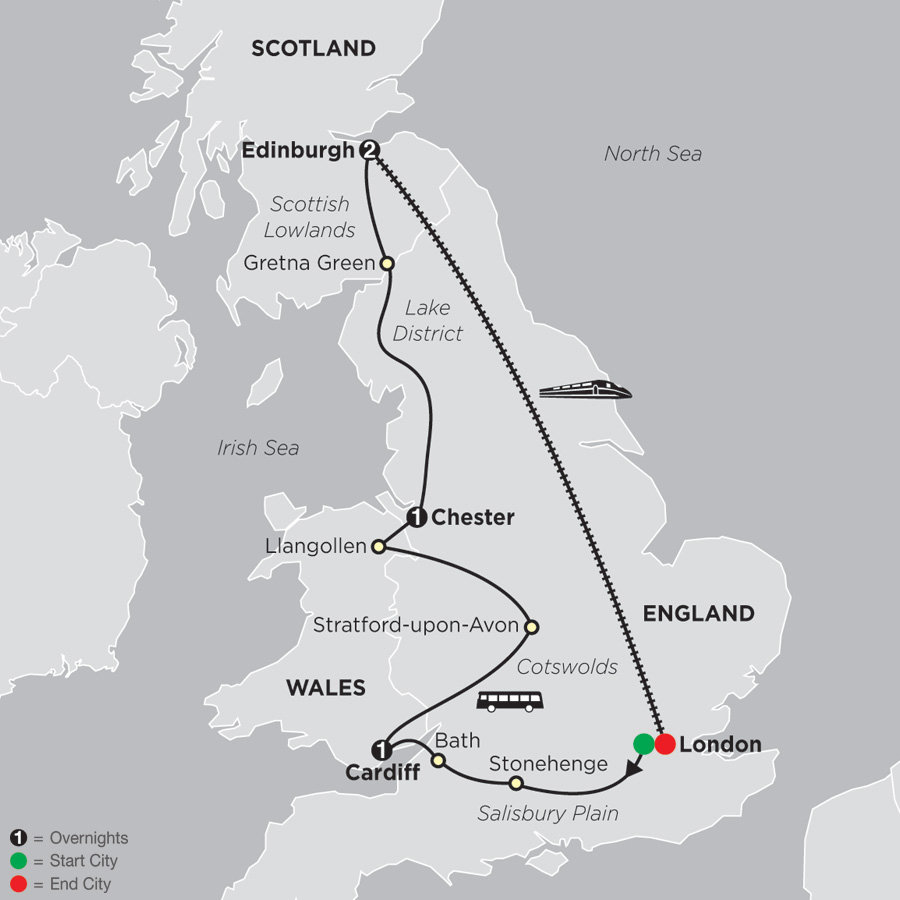 Vacation Highlights
Stonehenge - visit the prehistoric monument
Bath - visit the elegant georgian city
Stratford-Upon-Avon - discover shakespeare's home town
Llangollen - visit the picturesque village
Lake District - drive through the unesco world heritage landscape
Gretna Green
Edinburgh - guided sightseeing, visit edinburgh castle
INCLUSIONS
Accommodation and Sight- seeing as per the Itinerary
Transportation
Touring by private, first-class, air-conditioned motorcoach with free Wi-Fi
Services of a Tour Director
Meals: Full English breakfast daily; 1 dinner with choice of menus
EXCLUSIONS
International and domestic air tickets
Terms & Conditions apply